Internet Service Maintenance: We were informed by our Internet Service Provider that they will be performing network maintenance on Tuesday, May 3rd, between 2:00 PM and 2:30 PM. During this time the district website (including Parent Portal, Outlook Web Access, Remote Access and SharePoint/ Intranet) may be unavailable.
School Day Reminders: School will be closed on Fri., May 27th as well as Mon., May 30th (Memorial Day).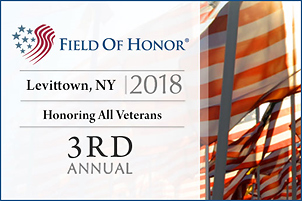 Field of Honor Information:
Over the Memorial Day Weekend, the Levittown School District will be hosting a Field of Honor Event at Gardiners Avenue School. This is a fundraising event organized by our High School Key Clubs. All proceeds will be donated to Hope For the Warriors, and will benefit our veterans. We are asking members of the Levittown community to help us make this event a great success by purchasing flags for our display. After the event you can pick up your flag, or have it delivered to your home. Please
visit our website
dedicated to this event and make a donation by purchasing an American Flag.
Current Resources
In The News