Please Note: - The Textbook Depository only accepts books for Private, and Parochial Schools.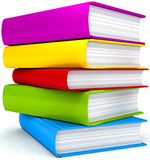 The Textbook Depository is located at the Levittown Memorial Education Center located at 150 Abbey Lane, Levittown NY 11756. Please pickup textbooks from this location.
Textbook loans for students who have returned their 2018-19 loaned textbooks or are newly scheduled to attend a non-public school for the 2019-20 school year, will be available for pickup weekdays from August 19-23 or August 26-30 from 8 AM-12 PM noon. More times are available by appointment only.
Please return all books to the Textbook Depository at Levittown Memorial 150 Abbey Lane, Levittown, NY 11756. For your convenience you may park in the East parking lot, the parking lot closer to Ranch Lane and enter the building through the first entrance doors you see on the right side under the portico.
Please Note:
Books for the new school year cannot be distributed to any student until all checked out books from the previous year have been returned or have been reported as
"lost"
and paid for.
Check is the accepted form of payment for lost books made payable to: Levittown Public Schools.
Any questions, please feel free to contact me at (516) 434-7136.