Please Note: - The Textbook Depository only accepts books for Private, and Parochial Schools.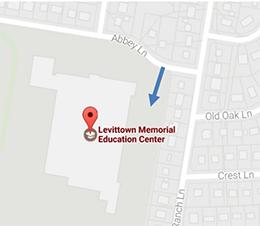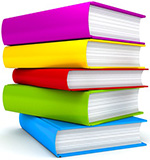 The Textbook Depository is located at the Levittown Memorial Education Center located at 150 Abbey Lane, Levittown NY 11756. Please pickup/dropoff textbooks at this location. (see map)
Textbook Returns will be done in 3 phases, as indicated in the chart from 8 AM-12 PM.
| Schools | Dates |
| --- | --- |
| Kellenberg, Holy Cross, Long Island Lutheran, Portsmouth Abbey | Wed. June 9 - Tues. June 15 (Weekdays Only) |
| Chaminade Underclassmen | Wed. June 23 - Fri. June 25 |
| Bridge Academy, Crescent, Holy Trinity, Our Lady of Mercy, Sacred Heart, Smithtown Christian, St. Anthony, St. Dominic, St. John the Baptist | Monday June 28 - Friday July 2 |
Please pickup/return all books at the Textbook Depository at Levittown Memorial 150 Abbey Lane, Levittown, NY 11756. For your convenience you may park in the East parking lot, the parking lot closer to Ranch Lane.
Any questions, please feel free to contact me at (516) 434-7136.